attorneys filed court documents on Monday arguing for less restrictions over evidence in the 2020 election case, saying this was a trial about First Amendment rights.
In the court filing, Trump's legal team said the government requested the Court restrict all documents produced by the government, regardless of sensitivity.
Doing so, the team argued, goes against established law and the former president's First Amendment rights.
Instead, Trump's team asked the court to narrow the proposed order to shield "genuinely sensitive materials from public view" only.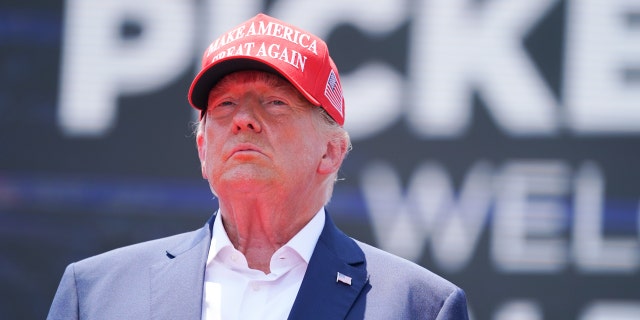 Former President Trump's legal team is asking for narrower protective order in 2020 election case. (Sean Rayford/Getty Images)
The team claimed the approach is more consistent with other protective orders entered by the court concerning the events on Jan. 6, 2021, and balances the government's claim to "protect highly sensitive categories of material" and "expedite the flow of discovery," the document reads.
"In a trial about First Amendment rights, the government seeks to restrict First Amendment rights," the court filing read. "Worse, it does so against its administration's primary political opponent, during an election season in which the administration, prominent party members, and media allies have campaigned on the indictment and proliferated its false allegations."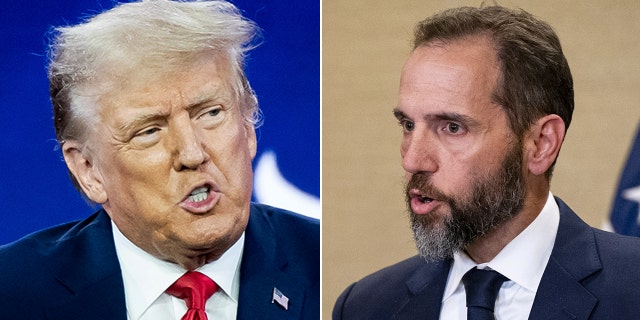 Former President Donald Trump and Special Counsel Jack Smith. (Getty Images)
Special Counsel Jack Smith responded promptly to Trump's legal team's request, saying, "the Government has proposed a standard, reasonable order that will streamline the flow of discovery to the defendant while preserving the integrity of these proceedings.
"The defendant has proposed an unreasonable order to facilitate his plan to litigate this case in the media, to the detriment of litigating this case in the courtroom," Smith continued. "Normal order should prevail. No oral argument is necessary. The Court should enter the Government's proposed protective order."
Judge Tanya Chutkan responded Monday night by ordering a hearing on the DOJ's Motion for Protective Order. She ordered Smith and Trump's legal team to meet no later than 3 p.m. on Tuesday to determine two dates and times on or before Friday that work for both parties in order for the hearing to take place.
The order also stated that the Court will not require Trump to appear.
CLICK HERE TO GET THE FOX NEWS APP
Trump faces charges of conspiracy to defraud the United States, conspiracy to obstruct an official proceeding, obstruction of an attempt to obstruct an official proceeding, and conspiracy against rights, which stem from Smith's investigation into 2020 election interference and the Capitol Riot on Jan. 6, 2021.
The 2024 GOP front-runner has pleaded not guilty to all the charges.
Greg Wehner is a breaking news reporter for Fox News Digital.